I decided to switch things up. Instead of doing a haul and empty post together, I am going to do each separately (and I am waiting until I build up a full bag of empties). So now, when I do a new product "haul" at the end of the month it will also include more thoughts about each products and my first impressions of them! 
This month I had a lot of coupons and perks saved up from different places. I also ran out of a couple of things that I needed to replace and exchanged a not so good concealer for a better one. Also, a threw in a couple of products from last month so I could give you my first impression thoughts. Keep reading for all the details.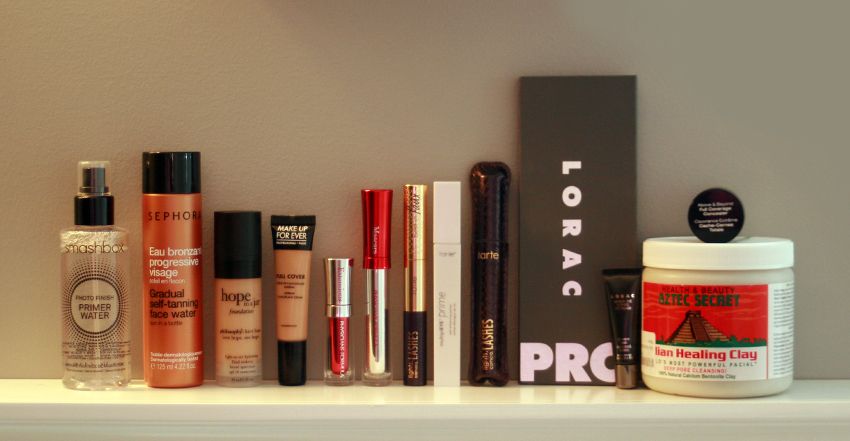 Disclaimer: this post contains affiliate links.
Smashbox 'Photo Finish' Primer Water
(bought last month)
I have been using this when I really want my makeup to look good and last. After spritzing evenly over my face and letting it dry, I get a clean/fresh base to add my
POREfessional
to. I really have noticed a difference in the oiliness of my skin throughout the day when I use this stuff.
Sephora Gradual Self-Tanning Face Water
You all know by now that I self tan, but in between applications my face always loses its color (thanks to lots of exfoliation and cleansing). I had been using a gradual face tanning lotion to help keep my glow, but that always felt too heavy. This stuff is light and still hydrates and works to help keep a subtle glow going at all times.